FAQ for Clients
What is the Estate Sale process?
Speaking of other companies… Why should we choose you?
—————————————————————————————————————————————–
Who needs an Estate Sale?
The need for an estate sale can arise under many circumstances. Sales are conducted for clients who are moving, relocating, downsizing, redecorating, facing foreclosure, combining households or have lost a family member or friend. Some of our clients move or re-decorate every 3-5 years and we conduct a sale for them with each move.
—————————————————————————————————————————————–
What is the Estate Sale process?
Initially, we will come to your home and do an evaluation of items to be sold. At this time we will spend a great deal of time talking about your estate & contents, picking dates for your sale & then formulating a game plan for the big event!
The week or 2 before the sale, we set up the home and prepare it for the sale. Our staff displays the items using our own tables, display cases, signs, etc. during the sale and any additional items that may be needed.
The sale is advertised in the local newspapers, on our website, as well as various additional online advertising, fliers and professionally printed signage. Our E-mailing list of over 3,500 subscribers receive a notification of the sale with details, photo link & directions a few days before.
Typically a sale is held on a Friday and Saturday. We honor 'STREET LISTS" (this is one customers starts, generally the first to arrive.)If a list has not been started we will start one. Crowd control is essentail for many reasons with safety for the customer as well as the home owner the priority. The first few hours of the sale are the busiest – we have staff at the entrance/exit of the sale monitoring the crowd. Letting 10-20 customers (from the list) enter the home and make their purchases. Our staff assists them with questions, pricing and purchasing their items. As these customers exit, new customers (from the list) then enter the home.
We DO NOT allow customers to bring in food or drinks in your home for many reasons….with the MOST important one….We want their hands FREE so they can touch…feel…pick up and BUY more items!
From our customers we accept Cash, Check , Visa, MasterCard, & Debit Cards.
—————————————————————————————————————————————–
What is Melody's Estate Sales?
Melody's Estate Sales is a family owned & operated estate sale liquidation firm. Melody Kolke founded Melody's Estate Sales. Melody started out 'helping' friends and relatives conduct garage & house sales. With more & more friends of friends needing this service the company was formed. Her husband Tom joined her in the business a few years later and they have been conducting estate sales every week since.
We enjoy our work and the day to day challenges that come with it. We have a lot of compassion for our clients who are going through this process, as we have lost loved ones ourselves and understand how difficult every part of this is. In addition to being very good at conducting estate sales, we are also very good at just listening.
Our experience of selling antiques, collectibles and contemporary furnishings spans decades. We conduct an average of 30+ Successful estate & moving sales per year!
—————————————————————————————————————————————–
What do you charge?
We charge a commission fee on all items SOLD with NO additional or hidden cost.
And NEVER any money up front to hire us.
I am closing on my home in 2 weeks. Can you still help me?
Possibly. Even when we have a full schedule, we maintain a sizable and wonderful team and may be able to conduct a sale on short notice. Give us a call….see what we can do for you!
—————————————————————————————————————————————–
Speaking of other companies… Why should we choose you?
(Well… We don't like to brag, but…) In 2013 alone, thanks to an amazing team, superior ethical standards and a first-rate reputation- Melody's Estate Sales has conducted an unprecedented 45 estate sales. As a client, you have a lot of choices to make. Depending on your particular situation, you may be working with Attorneys, Accountants, Real Estate Agents, Probate, other family members and so on. What to do with the contents of the home is yet another difficult decision to make.
MELODY'S ESTATE SALES is insured and bonded. Without giving you a lot of "fluff" (okay- I may be wordy and long-winded, but not fluffy), we can tell you that we do have many years of experience selling household contents of ALL kinds from extremely valuable (artwork, jewelry, fine antiques, etc) to general content (IE: George Foreman grills) AND we have also SOLD Several FARM TRACTORS and implements, Boats, Hot Tubs, Sheds and Vehicles. Due to our experience in working with antiques and collectibles for so many years, we can accurately identify what is considered valuable, price knowledgeably, effectively advertise and host a well organized, secure and highly attended estate sale. It has taken us MANY years of conducting sales every week to perfect this.
The best advice I can give you is, when choosing an estate sale company- it is important to do some homework. There are lists of estate sale companies on the Internet and on these lists there are companies who are very good at what they do and there are companies who are not, as there are in any industry. These are paid advertising lists and anyone can join them. The problem is, as the websites all start to sound alike, it is difficult to tell who is truly experienced and who just started last year. We have compiled a list of a few good tips for you when doing your research and choosing an estate sale company.
—————————————————————————————————————————————–
Helpful Tips
1. Check References. If a company has references from the last year or two only, but has been advertising that they have been in business for 10 years, they should have references that are more than a couple years old. You should talk with previous clients, as well as customers who attend their sales.
2. Run a Google search on the company you are researching. The company should come up several times with past estate sale advertisements or press of some kind (ideally good press!). Although many of our clients are referred to us, 80% of our customers are coming from the Internet, if they are not advertising heavily on the Internet they are are missing out on a lot of potential buyers. Our website is visited by hundreds of customers daily, offering fabulous exposure for each of our sales. When talking with companies ask how and where they are advertising their sales.
3. Are they full time or part time? I do not have a lot of faith in companies who try to run estate sales part time. When we are booked and need to refer a client to another company, we only refer them to full-time companies. In my opinion, practice and years of experience are imperative in this industry. My husband and I both run our company full time, which means we live estate sales day and night. This is how we make our living . …. we read novels in our spare time ….watch countless collectible shows…… our best friends started off as customers.
4. Are they currently doing sales? January through December is our industry's busy season (we stay busy all year, but do usually take a few weeks off in the summer &winter over the holidays), do they have upcoming sales advertised? If not, why? A reputable company should be booked several weeks in advance.
5. Cash only? 60-75% of our customers pay with a credit or debit card. A customer should always have a choice when paying other than just cash. Checks or charge should also be accepted to maximize your bottom line.
6. What is the minimum and what is included in that minimum? Most companies now, if not all, have a minimum of some sort. This should be discussed and explained before an agreement is signed. When I choose a service, I tend to have the best luck with those who are priced "somewhere in the middle."
7. Does it sound too good to be true? Unfortunately, it is not unheard of for a less than reputable company to glorify the amount that a sale will bring just to "get the sale." Newer companies will not know what a sale will bring. An experienced company will tell you whether or not you have enough to have a sale and if so, be able to give you an educated probable range of where they feel the sale will end up.
8. Are they also Antique Dealers or Rent a booth at a local Antique Mall? Do the have a re-sell shop? Do they have an Ebay Store.?
We do ONLY do ESTATE SALES. While some may not agree, I personally feel all of the above is a conflict of interest to YOU, the owner and the Buying Customers.
9. The following link is to a great article that I found online with a lot of helpful tips and information on estate sales as well: http://money.howstuffworks.com/personal-finance/financial-planning/estate-sales.htm
—————————————————————————————————————————————–
Are you insured?
Absolutely! We maintain a $1,000,000 Liability Insurance Policy at all times. AND Our Staff are ALL BONDED. Caution ANY company that tells 'Your homeowners insurance covers the estate sale.'
Would you drive a car without insurance? Hire a Roofer without Insurance?
—————————————————————————————————————————————–
What happens after the sale?
Most items will sell during our estate sale as we have a high rate of selling 85 to 98%. However, typically not every item sells, which means there will be some miscellaneous remaining. We can refer you to a local charitable organization who will take them away and supply you with a charitable donation receipt for tax purposes. You may choose to keep the remaining items and dispose of them on your own- the choice is completely yours to make.
I hope all the above information helps you to make an informed decision.
Some time things CAN be overwhelming .
—————————————————————————————————————————————–
Proud Member Of: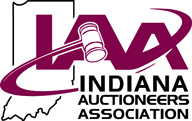 For more information call us at:

Melody

574.355.1500




Office

574.753.8695